The One Jewish People Project
bringing Jews all over the world together
increase the unity of the Jewish people
The One Jewish People Project brings together Jews from around the world and across the entire span of Jewish expression in a show of strength and friendship.
Throughout the international Jewish community acts of kindness, charity and brotherly love, will be encouraged and publicized in an effort to demonstrate the timeless unity of the Jewish nation.
Participants from across the political and religious spectrum will put aside their personal views to demonstrate that the ties that bind us are stronger than our differences.
OUR GOAL
The goal of the project is to actualize the much spoken about desire and need for more unity among Jews through experiential activities that produce more consideration, tolerance, respect and integrity of one Jew for another. The strength of the Jewish people lies in its unity. Four thousand years of Jewish history has proved this.
PROCESS TO ENCOURAGE OUR BRETHREN
We are initiating a process to encourage our brethren to view each other as fellow Jews.  We live in different continents across the globe. We are loyal citizens of our countries, but we are also family to each other. Our level of observance, political views, nationality or skin color do not change this fact. We are brothers and sisters.
We have the power of family to work together to improve our people and the world. This is a call to DO IT!!! Together!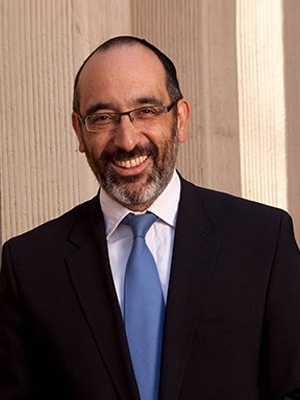 "Well done on your exciting initiative."
Rabbi Goldstein
Chief Rabbi South Africa
Shabbat Project Founder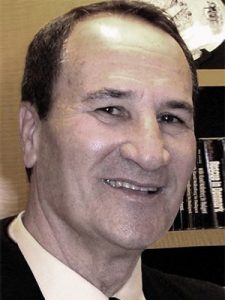 "One Jewish People Project is a great idea to promote unity and to unite us as one for an eternal Israel."
Tal Brody
Ambassador of Goodwill
State of Israel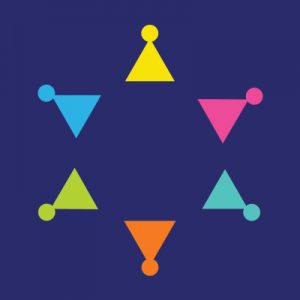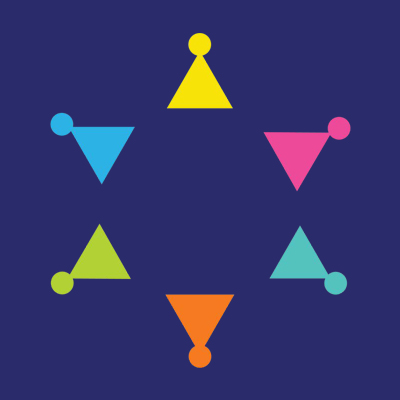 "I am very impressed with the tasks of "One Jewish People Project", and their aim to bring together the Jewish people everywhere, whatever their political or religious affiliations may be. This is always an uphill struggle but in these crucial days, it makes it especially significant now. They deserve every support in their important activities."
Ambassador Zalman Shoval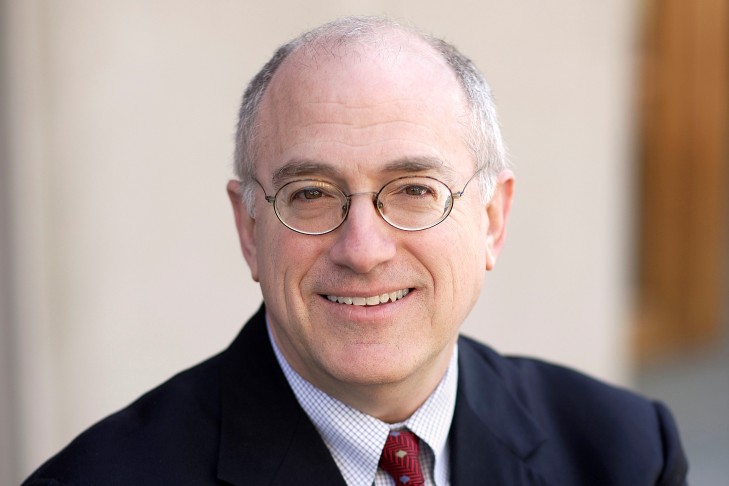 "Achieving Jewish unity starts with the individual. If each of us acts like a mensch – respecting diversity, according dignity to every individual, being open to pluralism of beliefs and different viewpoints, doing acts of kindness and promoting charity – then the unity and strength of the Jewish people can become an achievable goal. The Psalmist advocated the traits that being a mensch reflects: selfless acts of kindness (chesed), truthfulness (emet), justice and righteousness (tzedek) and peace (shalom). The Be a Mensch Foundation represents a tremendous boost to this effort and deserves our thanks and support."
Ambassador (Ret.) Daniel C. Kurtzer
former US Ambassador to Israel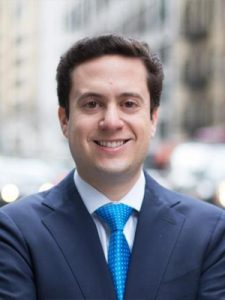 "The initiative is certainly an important one."
Shaya Lerner
Assistant Director
Middle Eastern Affairs, Anti-Defamation League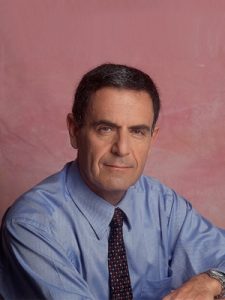 "An amazing initiative."
Jonathan Davis
VP External Relations
Head of the Raphael Racanti International School
IDC-Herzliya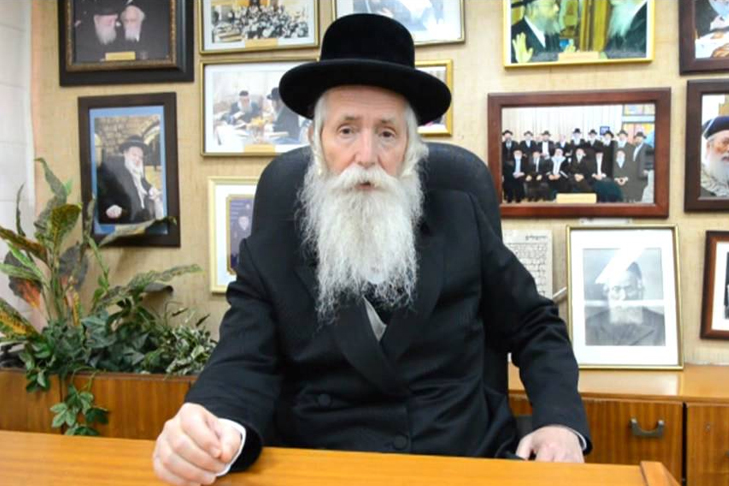 "I would urge all who are capable of helping the One Jewish People Project to so as generously as possible.
Through your help you are a partner in strengthening the unity of the Jewish people which is a great asset to our national and personal success"
Rabbi David Grossman
Chief Rabbi of Migdal Haemek
Member of Chief Rabbinate Council
Dean Migdal Or Institutions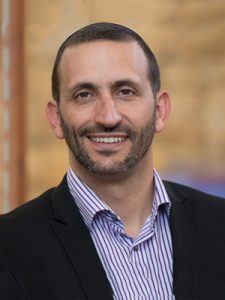 "'Yishar Koach' for your wonderful work."
Rabbi Doron Perez
Head of World Mizrachi Movement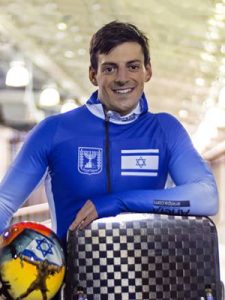 "I think it is important for Jews to be united and proud of where they came from."
Adam Edelman
Israel Olympic athlete
"Strengthening the foundations of Achdut Israel."
Joseph Schiff
CEO of BSP Funds
"Wow, what a meaningful project – Kol hakavod!"
Alicia Post
Program Director
American Zionist Movement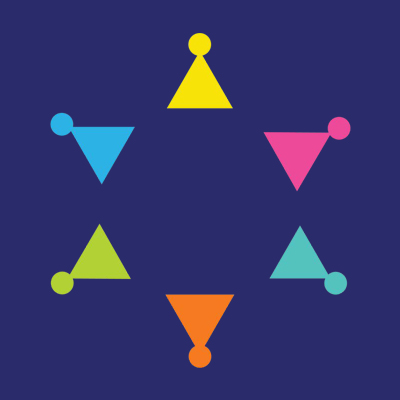 Abraham Foxman
Co-chairman
Abraham Foxman is an American lawyer and activist. He was National Director of the Anti-Defamation League from 1987 to 2015 and is currently the League's National Director Emeritus. In March 2016, he became head of the Center for the Study of Anti-Semitism at the Museum of Jewish Heritage in New York City.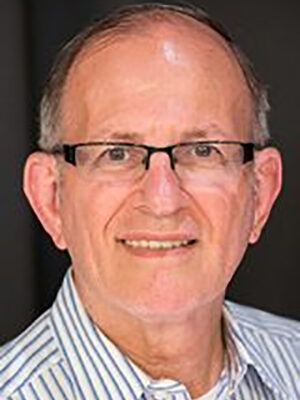 Moshe Kaplan, MD.
Chairman, Chief Executive Officer and Founder
Moshe Kaplan, MD, is a trained psychoimmunologist, using mind, body and soul integration to achieve optimal health and well-being. He was an All-American lacrosse player and Major decorated for valor in the US military. Professionally, he co-founded the Wellness Medical Clinics which apply wellness concepts to practical reality and is co-author of a curriculum used in medical schools as the model for an ideal health care delivery system. In 1986 he relocated to Israel where he serves as a Medical Director of Magen David Adom, and has compiled two books in English, "A Wholly Life", Targum Press 2005 and "Be A Mensch", Gefen Publishing 2009.  In 2010, he founded the "Be A Mensch" organization, an educational program to upgrade the basic values in Israeli society with the book being published in Hebrew by the Yediot Achronot Group. In 2011, he founded Recnac, a company which has produced the world's first all natural, science-based immune booster, Negda (negda.com), which caused death of cancer cells in a recent trial. He lives in Jerusalem with his wife, Karen.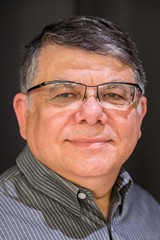 Yossi Shuchmacher
Chief Operating Officer
Born in March 1952, and married to Ita.  They have three daughters. Yossi holds a PhD in Organization Behavior, is an Executive MBA and has a Bachelor's in Social Work. He has 20 years of experience in human resources management in Israeli and international companies. He has been an organizational consultant for 9 years in the private and government sectors. He is a reserve officer in the Israel Defense Forces and for the past 10 years has been a police volunteer in the rank of "Rav Pakad".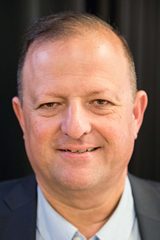 Chaim Oren
Director of Marketing
Chaim Oren has more than 25 years of experience of working for and consulting leading corporations, and not-for-profit organizations  in the fields of marketing, sales development, advertising, and branding, in the US, Europe and Israel. Chaim holds an MBA in Marketing from City University of New York and a BA in Political Science from Tel Aviv University.
Chaim is the co-founder of "Ruach Tova" – a nation-wide volunteer organization. He served as the Marketing Director for "Essence of Life" a not-for-profit organization. He also helped launch the "Volunteering Channel" of YNET- Israel's leading online volunteering platform.
Chaim's consulting firm advises not-for-profit organizations and companies in the fields of marketing, branding and fundraising in Israel and abroad.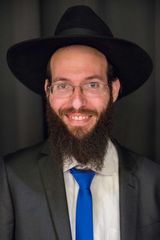 Yehuda Shine
Strategic Advisor
Yehuda Shine is the strategic advisor of programs and projects in "Be A Mensch".
In 1997, he founded the "Equality Now" Movement – a non-political social movement that encompasses tens of thousands including secular, religious and Charedi. "Equality Now" among other things also runs a youth and young adult activist movement that promotes education of values such as tolerance, solidarity, equality and social justice. Several years ago, he founded the organization "Chemla" (compassion) – "Charedim Mitnadvim Lemaan Hachayot" for the prevention of cruelty to animals.
Yehuda is an educational consultant and curriculum developer for schools. He produces educational programs, presentations and videos for informal education and youth movements. He also develops leadership programs and training manuals for youth movements.
Among his many activities, Yehuda also works as a mediator and invested a lot of effort to bring peace in Bet Shemesh between the different sectors of the population. His world view includes "live and let live", and increasing individual freedom while maintaining social balances in society.
Yehuda is a strategic advisor to companies and associations and personal trainer to people in key positions.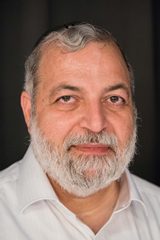 Yakov Shasha
Chief Technology Officer
Yakov has a Bachelor's of Commerce from the University of Toronto. After over 33 years at IBM, Yakov is now the CTO of Be A Mensch.
Donation Oversight and Disbursement Team
This team will supervise, maintain accounting, and decide how to disburse the donated funds to the qualifying organizations listed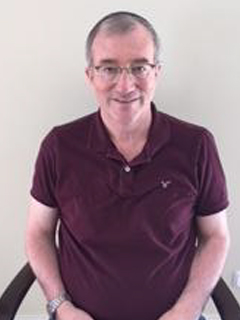 University of Pennsylvania, 1977, Wharton School, Bachelor's of Economics, managed family business.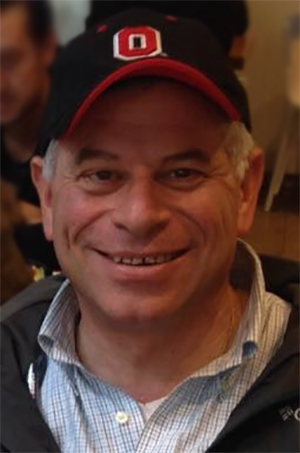 Rick Schottenstein
Strategic Advisor
Graduate of Columbia Law School, extensive experience in advising Israel government and various companies.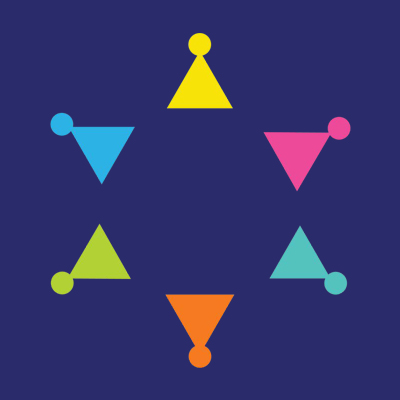 Ellen Friedman
Administrative Assistant
With a BA from Queens College, Ellen managed the family mail order business and her husband, David Friedman, MD's medical practice.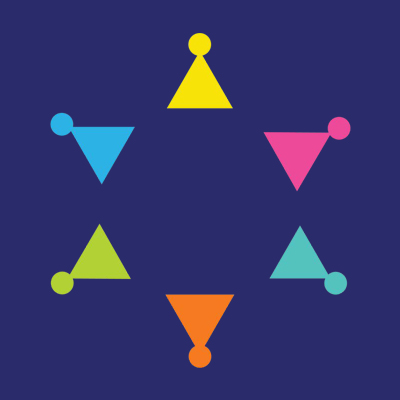 Yehudit Hochman
Bookkeeper
Expert bookkeeper, financial comptroller, Yehudit has 17 years of experience in Israeli hi-tech and not-for-profit companies.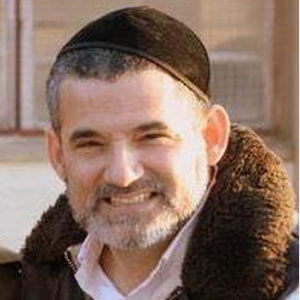 Tzvi Marsh & Company accounting firm
Jerusalem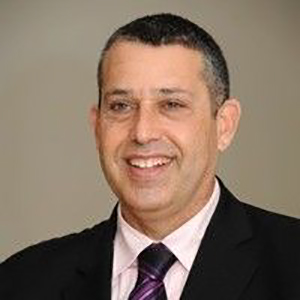 Israeli Counsel – Yoram Hacohen
Adv. & Notary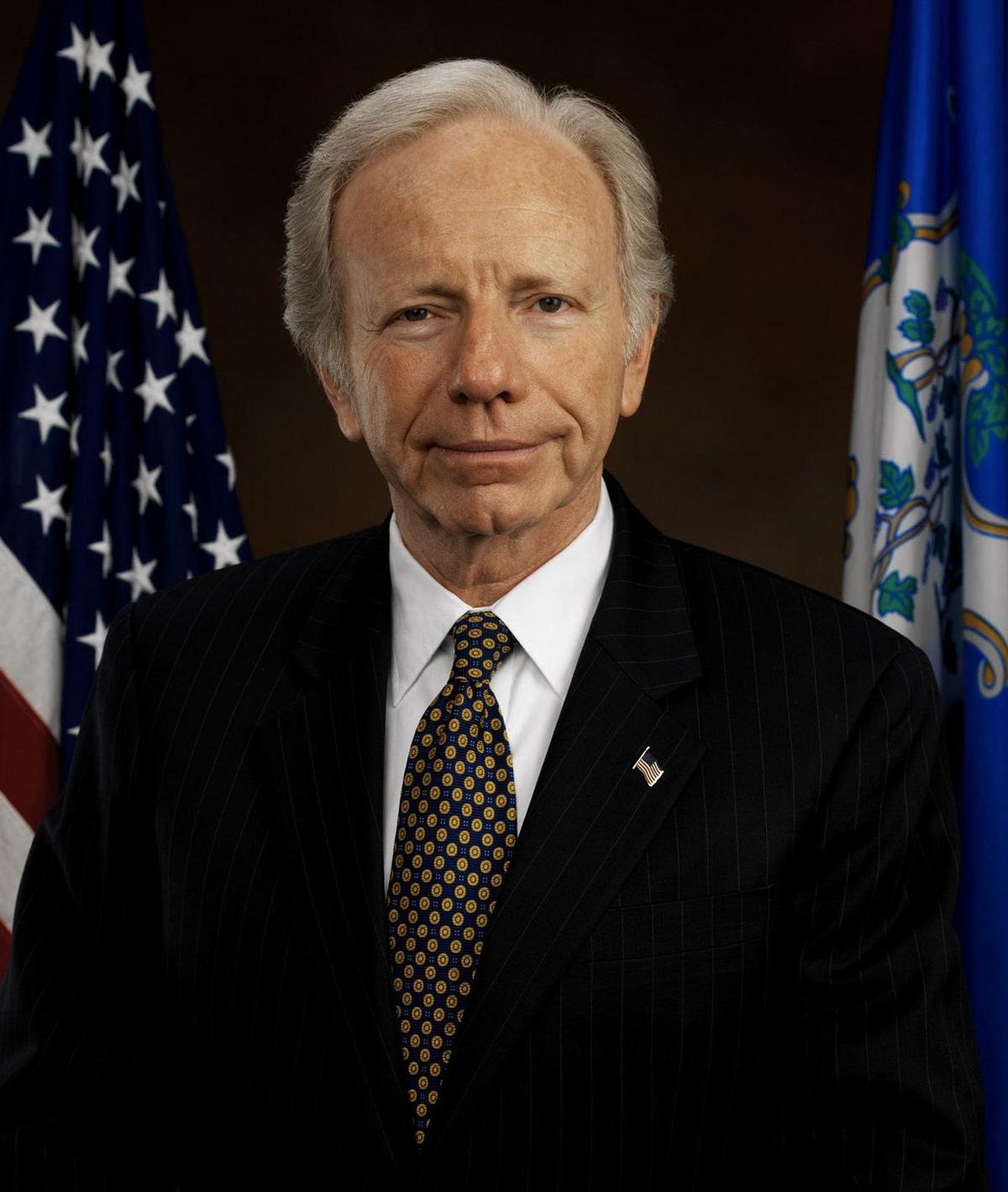 Joe Lieberman is a former United States Senator from Connecticut. A former member of the Democratic Party, he was the party's nominee for Vice President in the 2000 election. Born in Stamford, Connecticut, Lieberman is a graduate of Yale College and Yale Law School. He was elected as a "Reform Democrat" in 1970 to the Connecticut Senate, where he served three terms as Majority Leader. After an unsuccessful bid for the U.S. House of Representatives in 1980, he served as State Attorney General from 1983 to 1989.
Lieberman was the Democratic nominee for Vice President in the 2000 United States presidential election, running with presidential nominee Al Gore, becoming the first Jewish candidate on a major American political party presidential ticket.
He was the first observant Jew to run on a major party presidential ticket. Lieberman is the author of seven books including: "An Amazing Adventure" (2003), reflecting on his 2000 vice presidential run; "The Gift of Rest: Rediscovering the Beauty of the Sabbath" (2011) and "Ticking Time Bomb: Counter-Terrorism Lessons from the U.S. Government's Failure to Prevent the Fort Hood Attack" (2011).
Currently Mr. Lieberman is an Attorney at the Manhattan law office of Kasowitz, Benson & Torres LLP.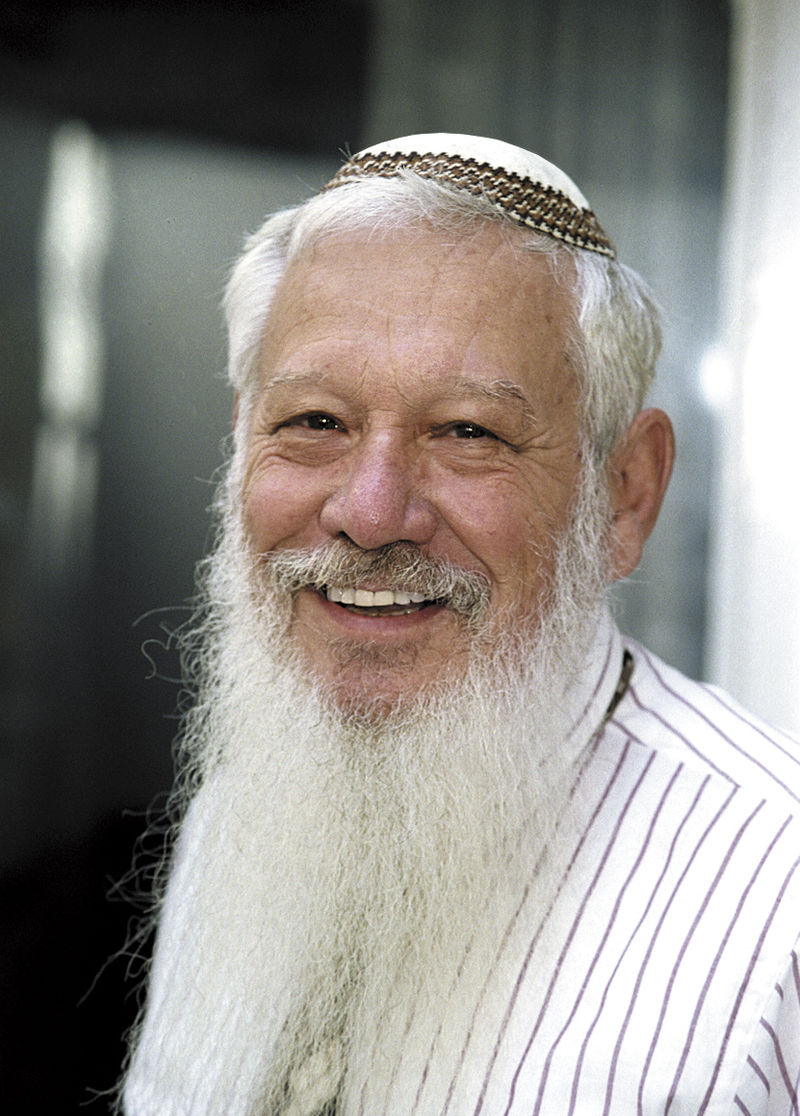 Professor Robert J. Aumann, PhD
Prof. Aumann was born in Frankfurtam-Main, Germany, and emigrated as a child to New York. He received his Bachelor's degree from City College of New York, and a PhD in Mathematics from MIT. He has taught in the mathematics department of the Hebrew University of Jerusalem since 1956. In 1990, he was among the founders of the Center for Rationality at the Hebrew University, an interdisciplinary research center for Game Theory. Aumann is the author of well over eighty research papers and six books, and has held visiting positions at Princeton, Yale, Berkeley, Louvain, Stanford, Stony Brook, and NYU. In 2005, he was awarded the Alfred Nobel Memorial Prize in Economic Sciences for his work in Game Theory.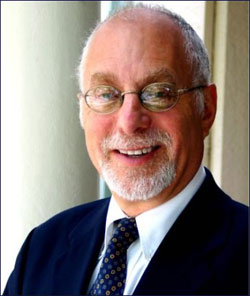 A serial entrepreneur, Noah Alper is the founder of six ventures, including two mega-successful food businesses in the US.
Six and a half years after founding Noah's New York Bagels, he sold the business for $100 million. At that time, it was the largest kosher retailer in the United States. He is also the founder of six other ventures, including the grocery store company, Bread & Circus, once the Northeast's largest natural foods chain and now part of Whole Foods Market.
Noah authored the book, "Business Mensch" sold through Amazon. In this book, he weaves together Jewish ethical teachings and over 35 years of business and non-profit management experience to advance the idea of being a mensch in business.
Noah has been a guest speaker at Haas School of Business at the University of California, Berkeley; Kellogg School of Management at Northwestern University; University of Wisconsin School of Business; as well as many national and local business and community groups.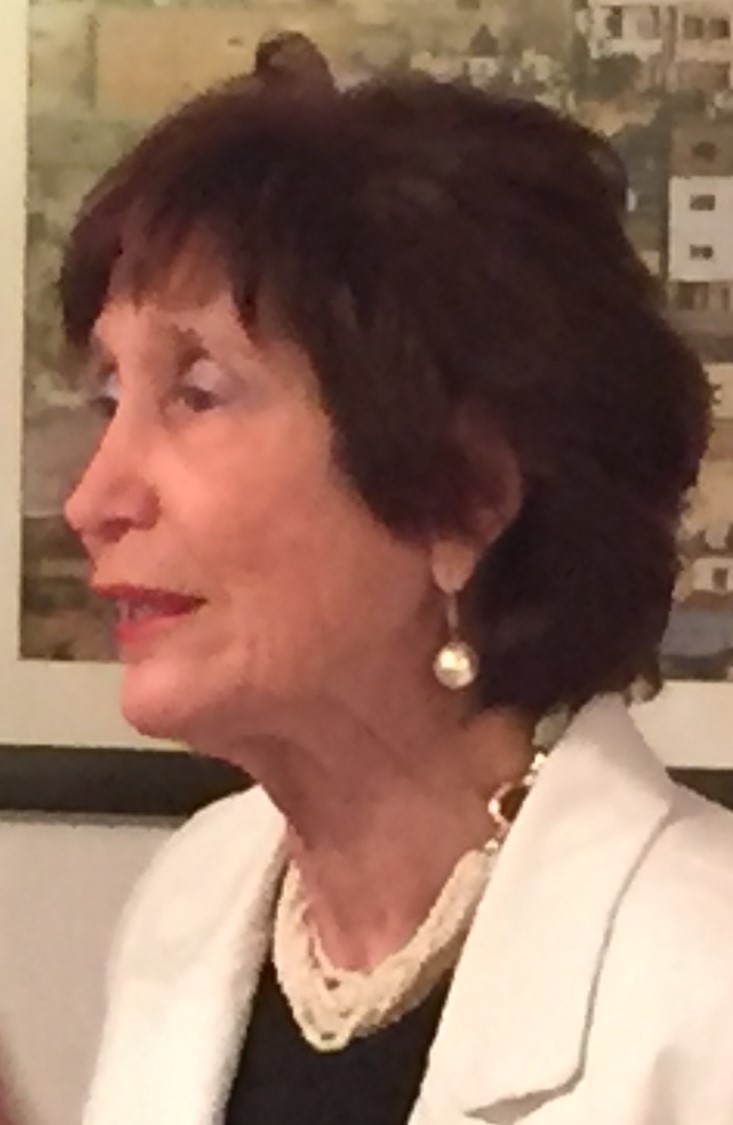 Tova Ben-Dov is the incumbent President of the Women's International Zionist Organization (WIZO), the largest women's Zionist organization in the world. She was elected to succeed Helena Glaser in 2012. She is also Vice President of the World Jewish Congress, a board member of the Jewish Agency for Israel and a board member of the International Alliance of Women. She was formerly Chair of Public Relations; Chair of the Assets, Buildings and Development; Vice Chair of Fund Raising and Treasurer of World WIZO, Vice Chair of the Executive and Chair of the Executive of World WIZO.
She was born in Tel Aviv, studied at the Lewinsky College for Education and served in the army as a teacher, before she studied political science at Tel Aviv University.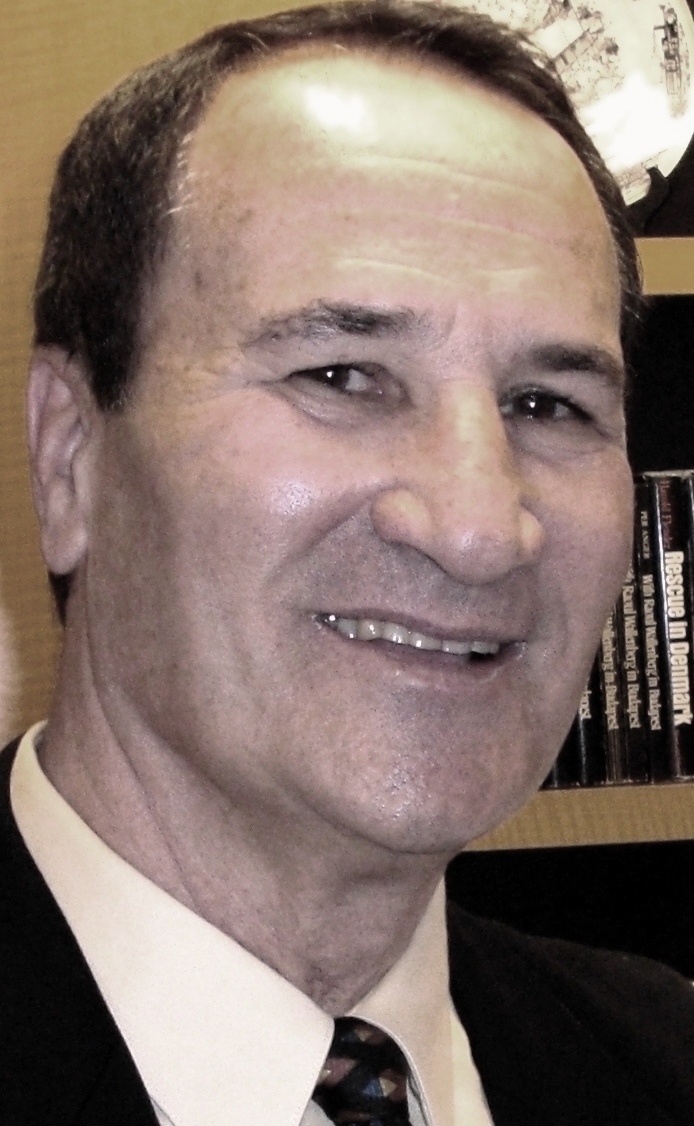 Tal Brody is Israel's first modern-day sports hero. A University of Illinois All America in 1965, Brody joined the Maccabi-Tel Aviv team after leading his United States team to a gold medal in the 1965 Maccabiah Games.
In 1967, the New Jersey-born basketball star was named "Israel's Sportsman of the Year."
Brody played two seasons for the Maccabi Tel-Aviv team taking the team in his first year to the finals of the "Cup of Cups" of Europe.
In 1968, Brody was drafted into the U.S. Army, where he served primarily on the All-Army and All-Armed Forces basketball teams.
He was selected to play for the USA team in the 1970 World Championships in Belgrade before making "Aliyah" to Israel upon finishing his U.S. Army service.
In what was then the State of Israel's greatest international sporting achievement, Brody led his 1977 Maccabi team to the European Cup Championship. In Israel's quest for the title, competition on the court occasionally needed to surmount political intrigue. At the height of the Cold War and a Soviet boycott of Israel, the Middle East champions were matched against ZSKA Moscow (the Red Army team), champions of the Soviet Union and winners of the four previous European Cups. The Soviets refused to play their semifinal match versus Maccabi in Tel Aviv and would not allow the Israelis to come to Moscow. Virton, Belgium, was selected as a neutral site, but the location did not help the Bolsheviks. Brody's Maccabi team triumphed 91-79. Excitement broke out after the game in Virton and all over Israel as Brody declared on National TV "We are 'on the map', and we are staying 'on the map', not only in sports, but in everything."
The championship contest against Italy's Mobil Girgi was held in Belgrade, Yugoslavia, also a communist country at the time. The El Al plane that delivered Maccabi-Tel Aviv to the event was the first Israeli plane permitted to land in the country. "The little team that could" won the tournament of 23 national champion teams by defeating Italy's best 78-77, to capture the European title.
During his playing career, Brody's Maccabi-Tel Aviv teams won 10 Israeli championships and 6 Israeli State Cups.
At the University of Illinois, the 6'2″ guard won All American & All Academic honors in 1965. That year, he was the thirteenth NBA Draft pick overall and the number two selection of the Baltimore Bullets, but opted to return to Illinois for his Master's Degree.  Afterwards he returned to Israel to take up the challenge presented to him by Maccabi Tel-Aviv during the 7th Maccabiah Games: to take Israeli basketball & sport to another level.
In 1979, Brody was awarded the Israel Prize, the country's highest civilian honor and today serves the State of Israel as the country's first Ambassador of Goodwill.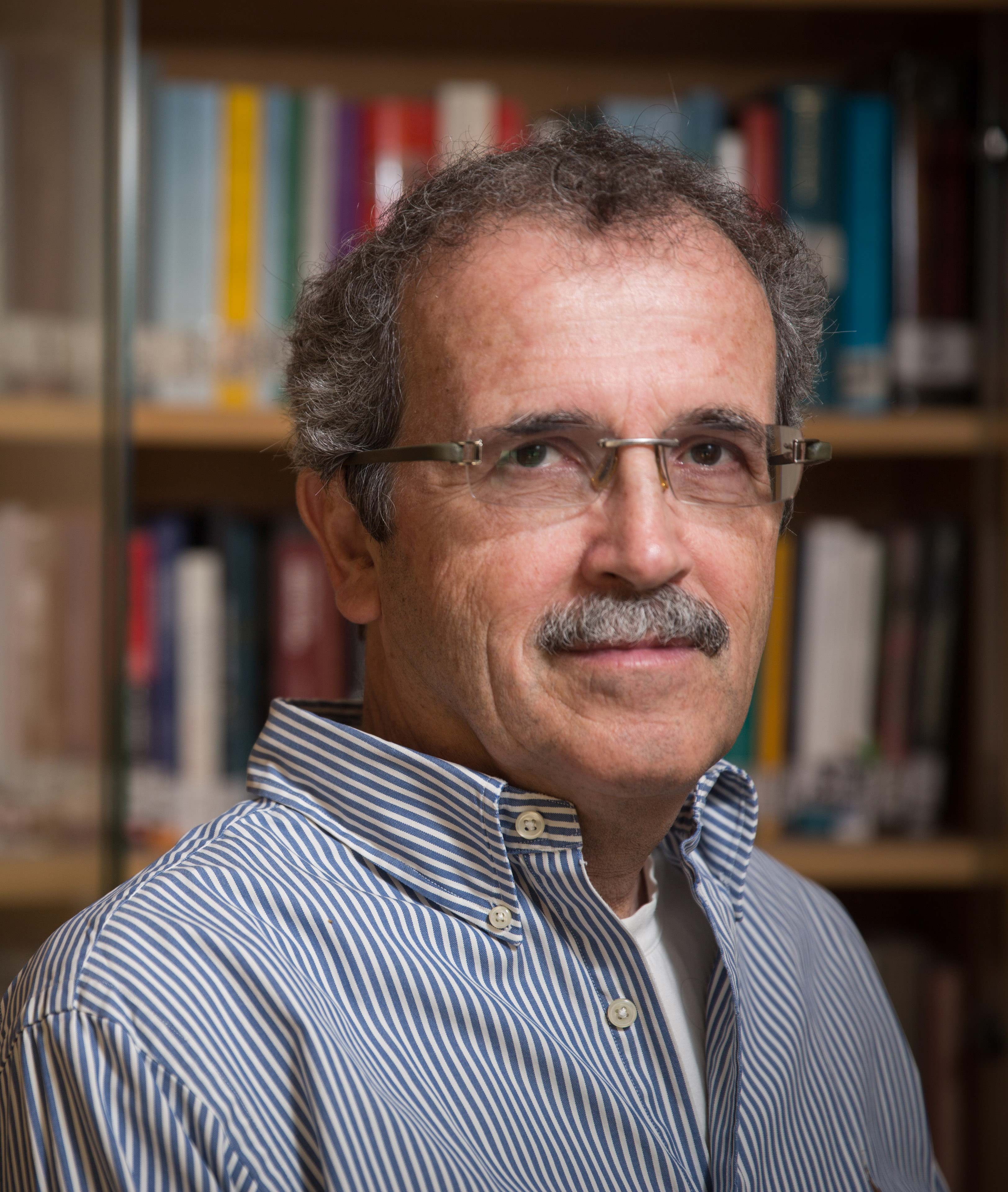 Prof. Yedidia Z. Stern is the Vice President of Research at Israel Democracy Institute, where he heads the project on Religion and State (and has done so since 1999) as well as heading a project on Human Rights and Judaism. (He also headed IDI's Business and Democracy project during the years in which it was active.) Stern is a full professor at Bar-Ilan University Law School, and served as its Dean from 1994 to 1998. His areas of professional interest are religion and state, Jewish law, public law, corporate law, corporate acquisitions, corporate finance and corporate governance.
Prof. Stern received his LLB degree from Bar-Ilan Law School in 1982, and earned his Master's degree (1984) and Doctorate (1986) from Harvard Law School. Subsequently, he worked at a leading Manhattan law firm. Upon his return to Israel, he joined the faculty of Bar-Ilan Law School, where he founded the Centre for Commercial Law, serving as it's first Director (1988-1992); launched Tzivyon – Centre for the Study of Israel, Judaism and Democracy (2001-2003); and was the Founding Director of the law school's publishing house (2005-2008). He was also a visiting scholar at Harvard Law School (1989).
Prof. Stern won the Zeltner Prize for excellence in Legal Research in Israel (2009). He has served on numerous committees, inter alia as Chair of the Committee to Determine the Legal Status of Insurance Agents in Israel (1996); Chair-Elect, the Coalition Committee to Enact an Israeli Constitution (2001); Chair, the Israel Science Foundation's Committee for Assessment of Legal Research (2002-2004), member of the Israeli governmental-appointed Commission of Inquiry into the State's Treatment of the Residents of Gush Katif after the disengagement for Gaza (2009); and Chair of the National Committee for Civic Studies (2009-2011).
Among his varied professional and public activities, Prof. Stern has served as a member of the Presidium of the Yachad Council for Reconciliation between Secular and Religious Jews, affiliated with the State President's Office (2001-2007); Advisor to the Ministry of Justice on the new Companies Law and its amendments; Academic Director of the World Jewish Forum, affiliated with the State President's Office (2005-2006); President, Institute for the Advanced Study of Israeli Judaism (2005-2007); member, Public Council of Yad Ben-Zvi Research Institute (2004-2008); member, Executive Committee of the Centre for the Study of Democracy at Haifa University (2004- 2008); Director, Organization for Restitution of Assets of Holocaust Victims (2006 – 2010); member, Advisory Committee of "People of the Book" (2007); Chair, Committee of Civic Studies in Israel (2009).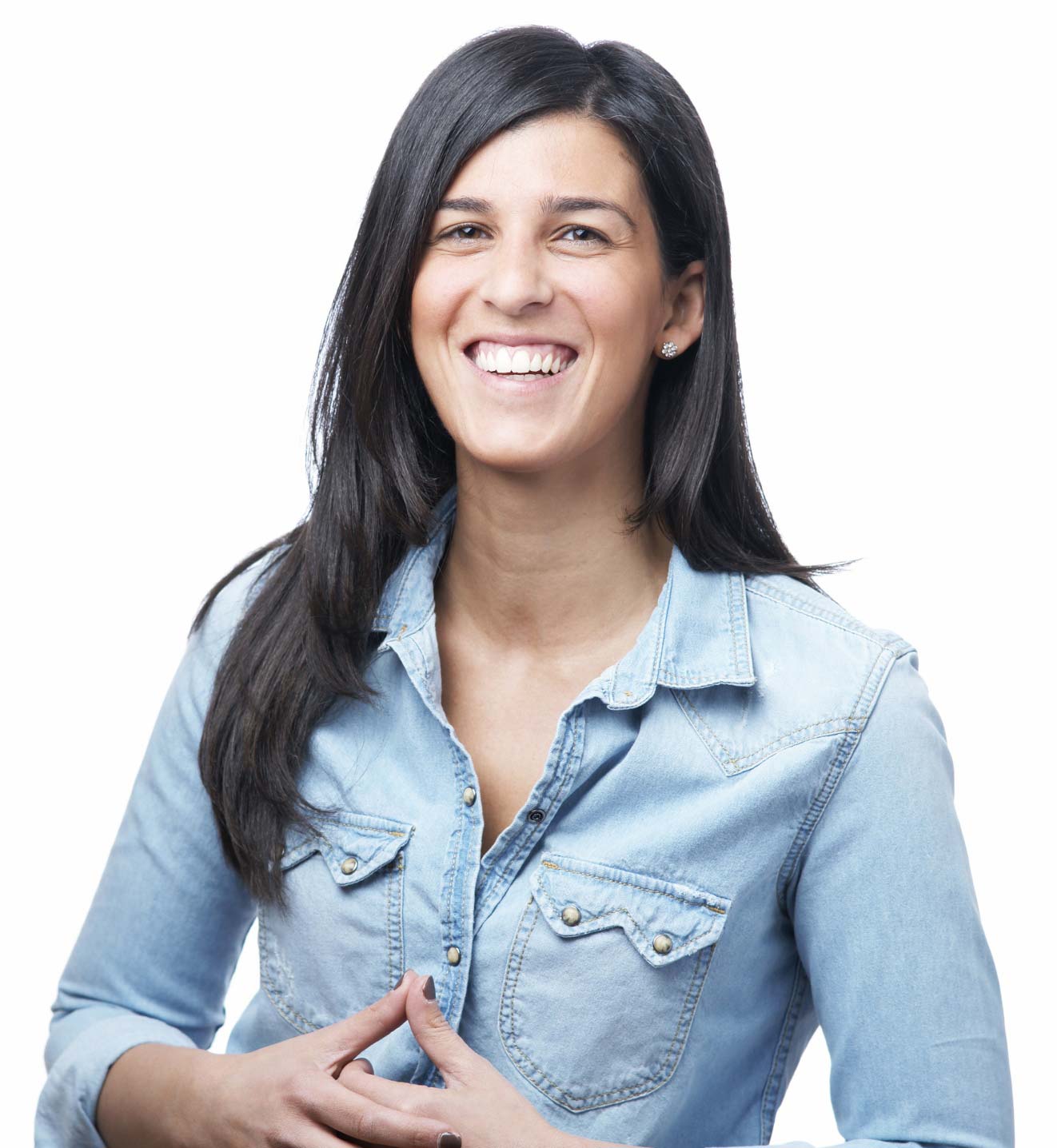 Founder/CEO of Life Vest Inside, Director of Kindness Boomerang
Orly Wahba is an educator, entrepreneur, and community activist passionate about inspiring and motivating people to make the world a kinder place. In 2011, Orly founded Life Vest Inside, a non-profit organization with a mission to empower and unite the world with kindness. Through Life Vest Inside, Orly encourages people to embrace the incredible power of giving and recognize that in times of hardship, kindness, like a life vest, keeps the world afloat. LVI sets out to affect global change through inspirational media, technology, on the ground social engagement and education.
LVI gained international acclaim when Orly's award-winning film "Kindness Boomerang" went viral, receiving over 30 million views and counting and eventually landing her a spot to speak at TED2013 on the "magic of kindness".
Orly began her career in "kindness" as a Middle School educator at the Yeshivah of Flatbush in Brooklyn, NY, teaching the children to embrace unity, build their self-esteem, and use the power they have to influence the world for good. As her kindness community grows by the thousands, more people are experiencing the addictive quality in the giving of kindness.